Knelsen Sand & Gravel Ltd. is one of the most respected construction companies in Alberta. Since Knelsen was founded in 1973, we have grown to become one of the largest privately-owned companies in Alberta. Through our commitment to excellence in both our products and services, we give our clients peace of mind while providing cost-effective, practical solutions.
From project management and construction services to ready-mix concrete, precast concrete, and aggregates, we're here to meet the changing needs of the people and businesses in communities across Western Canada.
In the early 1970s, our founder Ray Knelsen saw an opportunity in the small northern community of La Crete to build something amazing for local farmers and businesses.
He saw an opportunity not only to make a living, but also as a way to provide a much-needed service to the community and, more importantly, to be "of" service and help build a thriving community. Together with his family, they started the company with one truck, a gravel pit, and the desire to build better opportunities.
Today – five decades later – Knelsen Sand & Gravel Ltd. has expanded to nearly 15 locations across Alberta with over 700 employees. Over the years, our projects have involved thousands of kilometers of road-building and paving, massive infrastructure projects including concrete grain terminals, deep mine shafts, airport runways, hospitals, and more recently have expanded to include precast products including engineered buildings for a wide range of clients.
We are proud of the team we have brought together at Knelsen. 
Throughout the decades, their passion, dedication, and expertise have built and shaped our success from day one. 
"Ray always said we are more than just a business—we are the people that work here."
Sharon Durling,
CMA, CPA
CFO
"I love working for a company that cares and is driven to succeed."
Tom Hill, C.E.T.
Vice President - Construction
"Proud to be working for an industry-leading company alongside an amazing team of professionals."
Jake Wiebe
Vice President - Operations
"I have worked at Knelsen for 25 plus years and we continue to expand our products and reach."
Craig Halford
Vice President - Concrete
"Quality products with a professional workforce. We work hard to make our clients happy."
To provide exceptional solutions to our clients and communities, with a commitment to quality, safety, and innovation, while maintaining our integrity, a strong sense of community, and respect for our employees.
To be the premier provider of innovative infrastructure solutions in Western Canada, recognized for our exceptional quality and customer service, commitment to safety, and dedication to the communities we serve.
 OUR VALUES
 Our core values of integrity, quality, respect, and community bind us together, allowing us to deliver           excellence and make a positive impact on our partners.
We are proud to serve communities throughout Alberta, with offices located in:
La Crete
High Level
Peace River
Grande Prairie
Cold Lake
Edmonton
Red Deer
Balzac
Calgary (x2)
The Knelsen Sand & Gravel Ltd. head office is located in La Crete, Alberta.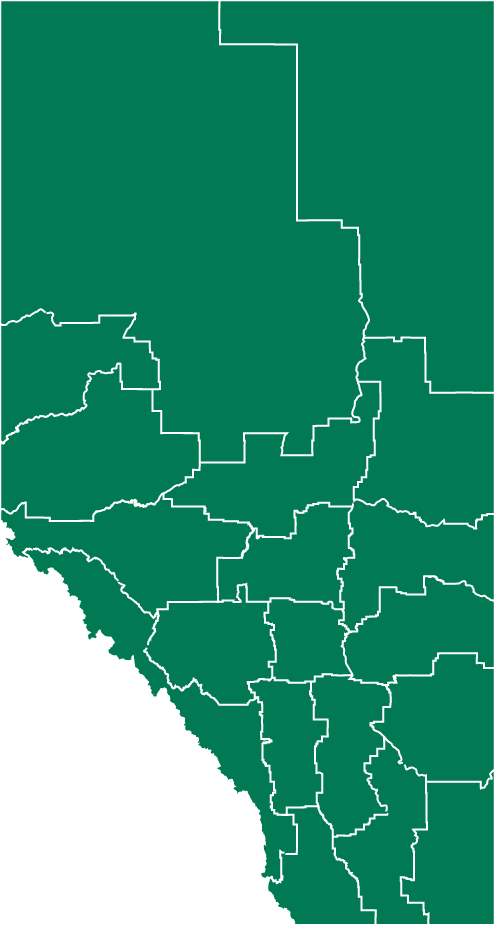 EXPERIENCE THE KNELSEN DIFFERENCE
If you need support for your upcoming project, our team of industry experts is here to help.